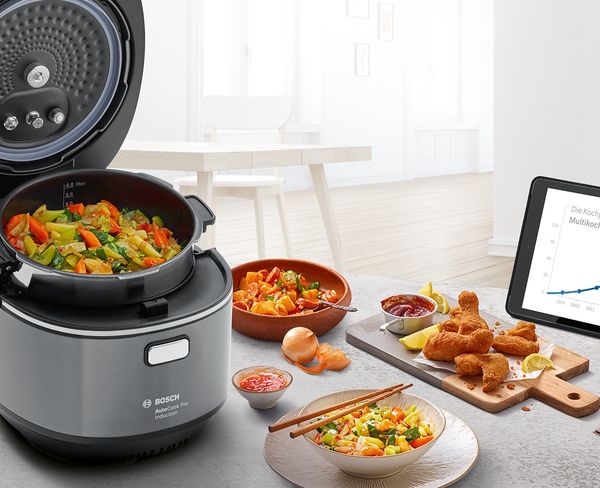 Dinner's ready! Faster and easier than ever before.
The new multipurpose AutoCook is more than just a cooking aid. Using the AutoCook, you can roast, bake, boil, braze, steam, fry, cook sous-vide and much more all in one device. It doesn't matter whether you haven't got much time, cooking experience or space: with the AutoCook, you can enjoy cooking and conjure up your favourite dish in just three steps.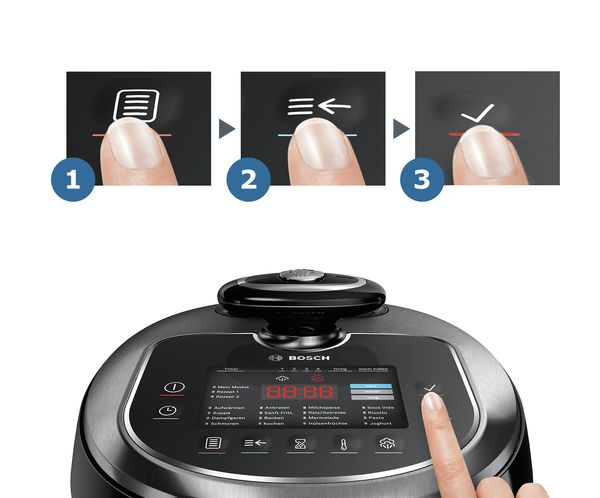 The AutoCook: unrivalled equipment and convenience.
The AutoCook prepares your meal at the push of a button, in just three steps. The optimum temperature and cooking times are preset and can be quickly selected for the dish you want. You can even save your own recipes. The innovative induction technology ensures optimum heat distribution and precise temperature setting – so nothing can burn or boil over. Thanks to the quick-cook function with steam pressure, the AutoCook does not destroy vitamins and needs up to 60% less cooking time.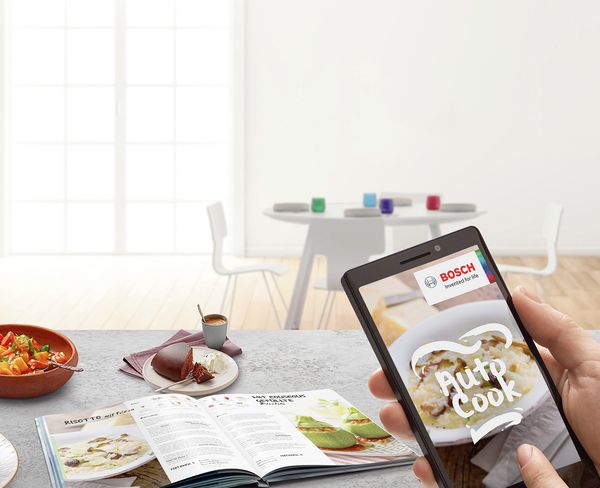 Cookery book and cooking app included.
Be inspired and look forward to an even greater variety of dishes: with the AutoCook app and the high-quality AutoCook cookery book with detailed preparation instructions. More than 100 international recipes developed exclusively for the AutoCook are waiting for you to discover them. And the number is growing all the time, because our app is constantly being expanded and also includes practical functions such as a shopping list, instruction videos and more.