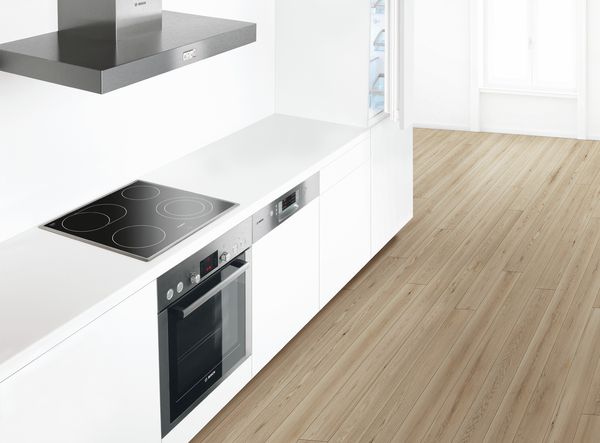 Our wall-mounted cooker hoods: Powerful performance, restrained design.
Wall-mounted cooker hoods are generally mounted above the hob, on the wall between the wall units. This type of cooker hood fits beautifully into the line of your kitchen units whilst providing effective ventilation that you'll barely see – but you'll notice the amazing effect.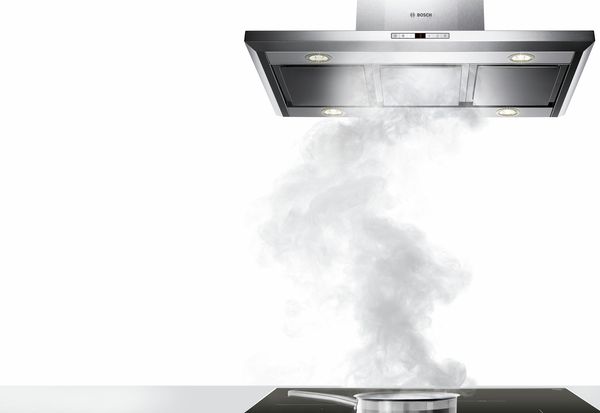 Our island cooker hoods: hang a modern masterpiece in your kitchen.
Our island cooker hoods have been specially developed for use over your kitchen island and are freely suspended from the ceiling above it. Thanks to the wide choice of classic designs and different sizes, island cooker hoods offer the ideal solution for every kitchen and every requirement.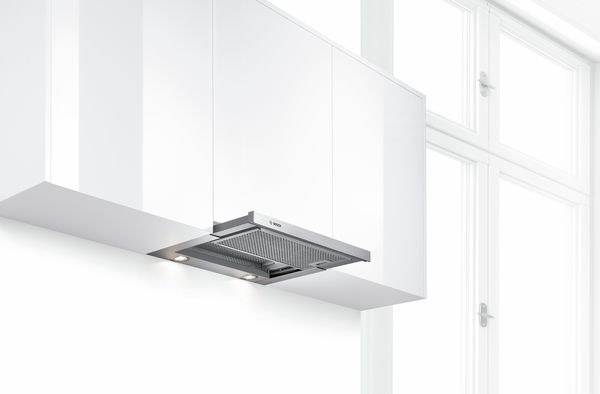 Our telescopic cooker hoods: the almost invisible solution.
Telescopic cooker hoods are installed into a wall unit. To operate them, the flat section is pulled out, enlarging the extraction surface. With many cooker hoods of this type, the flat front can even be matched to your kitchen units. So this cooker hood will be almost invisible in your kitchen.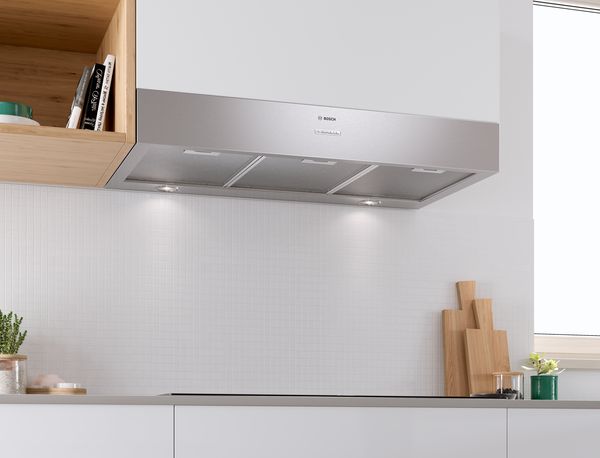 Our built-under cooker hoods: Easy to integrate in every kitchen design.
Built-under cooker hoods can be perfectly integrated into any kitchen design. So no matter if you prefer brushed steel, black or white, it always fits in perfectly.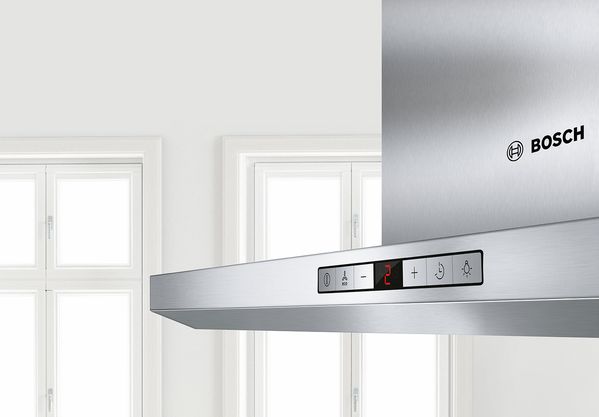 Go on, accuse us of being perfectionists. We've worked hard enough for it.
To make sure that our cooker hoods are really rust-proof, we spray them with a fine brine mist for 24 hours. If they survive that, we heat dodecanoic acid under the hoods – to the point that clouds of smoke are produced. If the thick smoke clears in a short time to leave pure, clean air, the cooker hood can really claim to fulfil our high Bosch quality standards, and you can safely take it home with you.