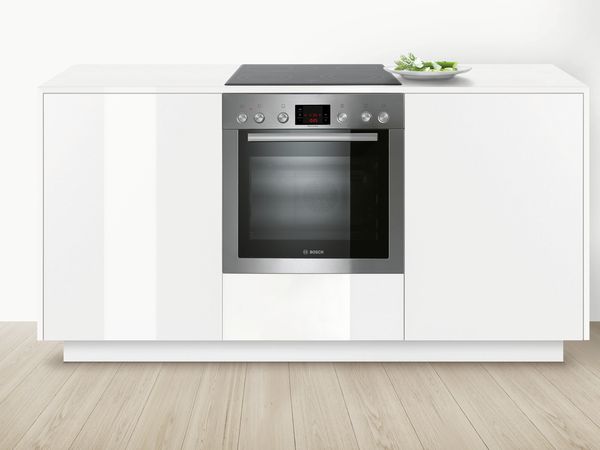 Bosch built-in cookers: Fit in perfectly, bake perfectly.
Our built-in cookers can be integrated seamlessly into your kitchen. They are built in under the worktop and control the hob above. Choose from an incredibly wide range of models of all different sizes and use the space in your kitchen just as you want.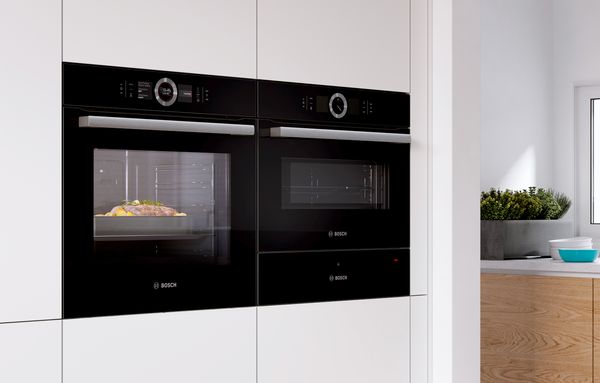 A Bosch built-in oven: a highlight for every kitchen.
Our built-in ovens can be installed independently of the hob so, you can put them in a wall cupboard at eye level. With a high-level built-in oven, you can always keep an eye on your culinary masterpieces. And that means less back strain, too. In the standard 60 cm size, you can choose between a drop-down door and a side opening door for your built-in oven.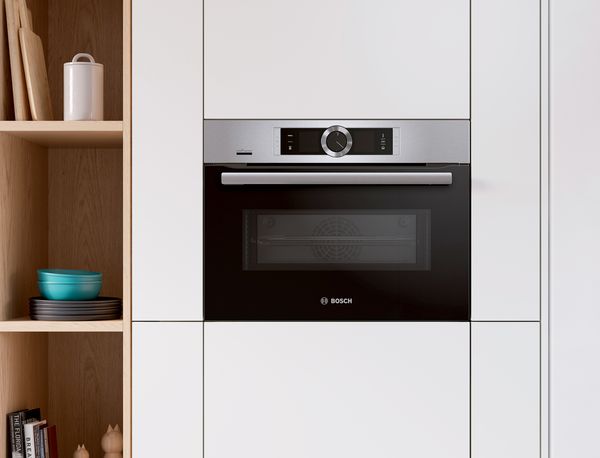 Our compact ovens: perfect baking results in a small space.
Our 45 cm high built-in ovens are the perfect solution for people with small kitchens and big ideas. They are ideal for installation in high cupboards. Our compact built-in ovens provide you with the full range of features. You can choose a model with pyrolysis self-cleaning or even with an integrated microwave.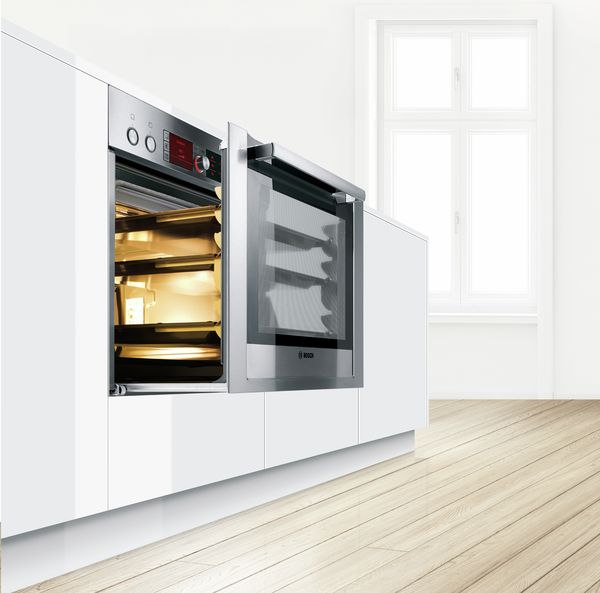 A love of cooking and baking starts with the right cooker or oven.
Whether you prefer a modern kitchen island or a clear line of units – our ovens or cookers will meet all your design requirements. You can install an oven independently of the hob, in a high cupboard, for example. A cooker is the right choice for you if you would like to integrate the hob into the worktop straight above it. Let your imagination run wild – we'll find all the right ingredients to suit your taste.