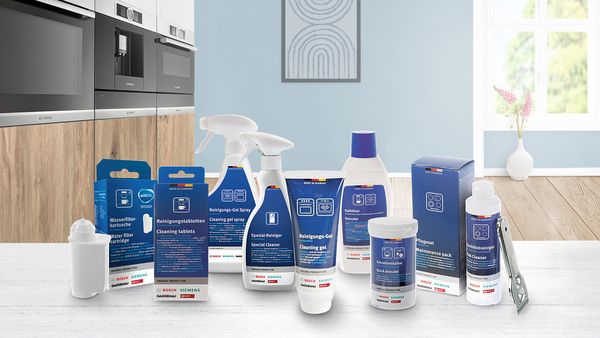 Cleaning & Care products
Dishwashers, washing machines, cooker hoods or coffee machines – every appliance needs very special care. You'll find the right cleaning and care products in our service shop.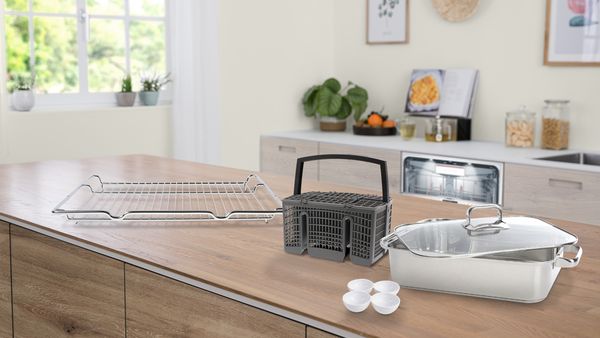 Enhance your appliance with accessories from Bosch.
Whether you're replacing a filter, searching for specialist cookware or looking for new ways to use your appliance, our accessory range provides the perfect solution.