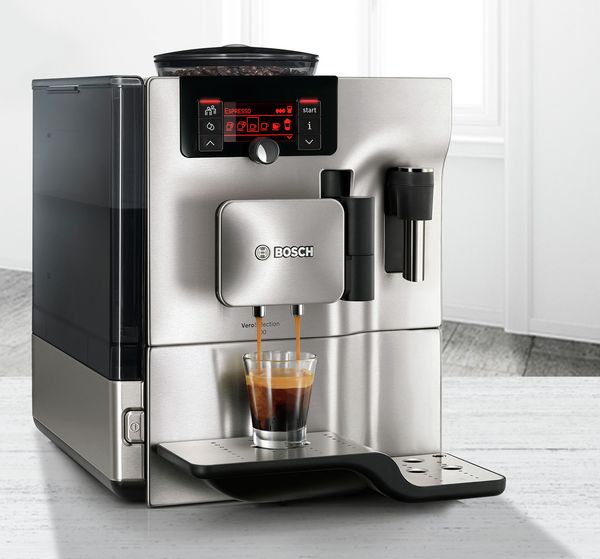 Enjoy the kind of coffee creations you normally only get from a barista.
Thanks to barista technology, Vero automatic coffee machines from Bosch conjure up the finest aroma and irresistible crema in every cup. Whether it's espresso, cappuccino or latte macchiato: The VeroCafe creates the coffee of your dreams in just a few simple steps – and with the VeroSelection and VeroBar AromaPro, you just have to press one button.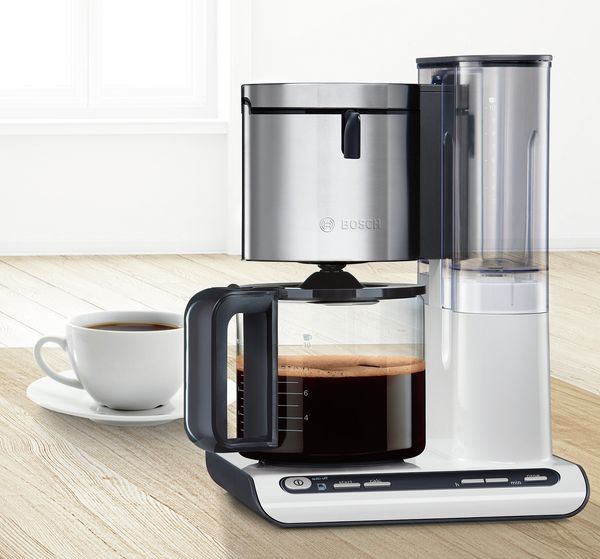 A hot favourite, cup after cup: Bosch filter coffee machines.
To make sure that you can enjoy every cup of coffee to the full, we have equipped our filter coffee machines with intelligent technology and a wide range of innovative functions. These include DualHeating, the two-part heating and warming system that not only brews the coffee superbly but also keeps it at the ideal temperature afterwards, for a filter coffee that leaves absolutely nothing to be desired!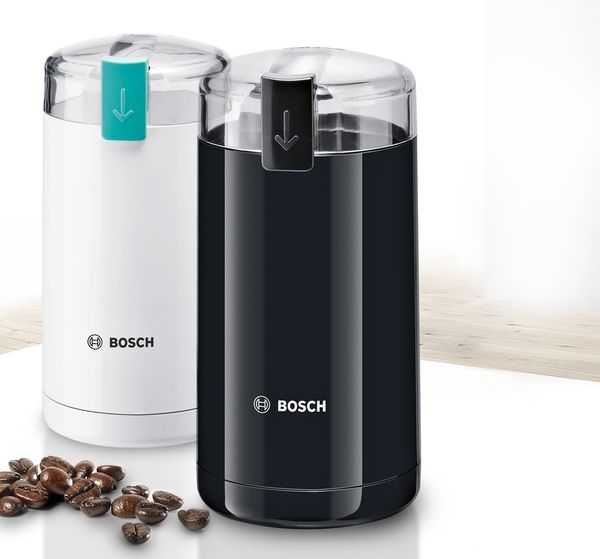 Fresh, fresher, home ground – Bosch coffee grinders.
Only when the coffee beans are freshly ground immediately before preparation can the coffee constituents develop their full aroma when brewed. Bosch coffee grinders give the best aroma – and an incomparable, full-bodied flavour.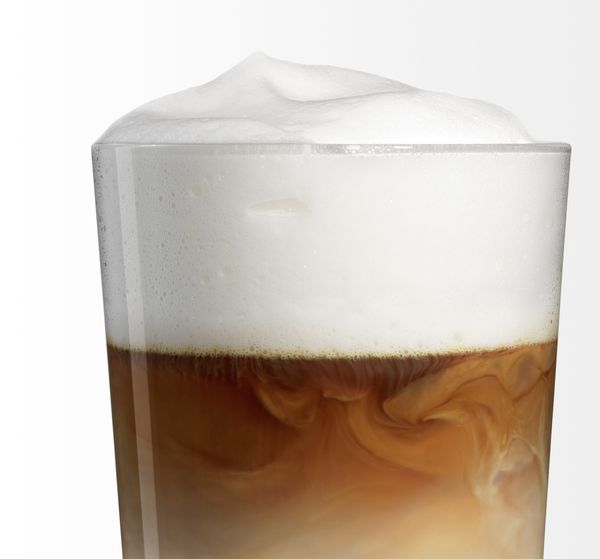 Preparing coffee is an art. It's time to get to know our artists!
A barista celebrates the preparation of coffee. He operates the coffee machine with absolute confidence, and every step in the procedure is precise down to the last detail. Thanks to its innovative technology, Bosch has managed to transfer this skilled mastery to its Vero automatic coffee machines. Whether it's the VeroSelection, VeroBar AromaPro or VeroCafe – creating delicious coffee is easier than ever before – and the results are perfect every time.