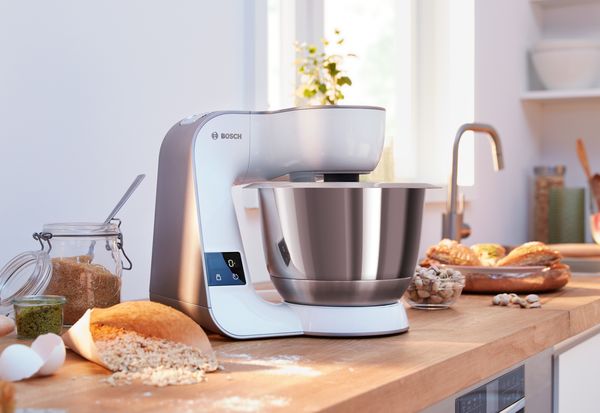 Ideal for a banquet or a snack – Bosch kitchen machines.
Whether you need compact assistance for smaller quantities or an extra powerful performance for larger volumes of food – Bosch kitchen machines have one thing in common: they're backed by over 60 years of development experience. The can be seen in the innovative technology, simple operation and durability of our appliances. And that's why die Bosch kitchen machines always provide perfect results in the day-to-day preparation of your food.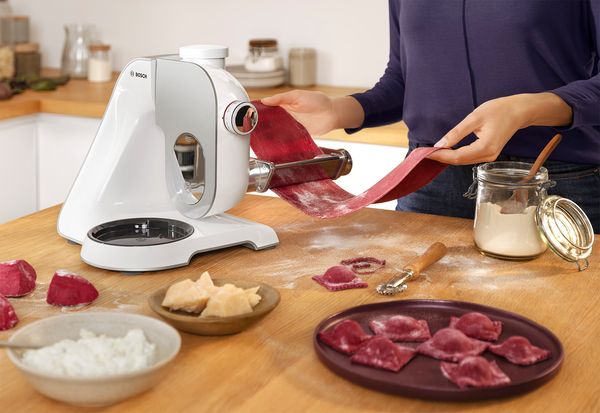 A wide range of accessories – endless possibilities.
Delicious cake mixtures, a creamy soup, home-made pasta or thinly sliced vegetables for Asian cuisine – not a problem. The wide range of accessories available for our kitchen machines will copy with everything when it comes to stirring, kneading and mixing.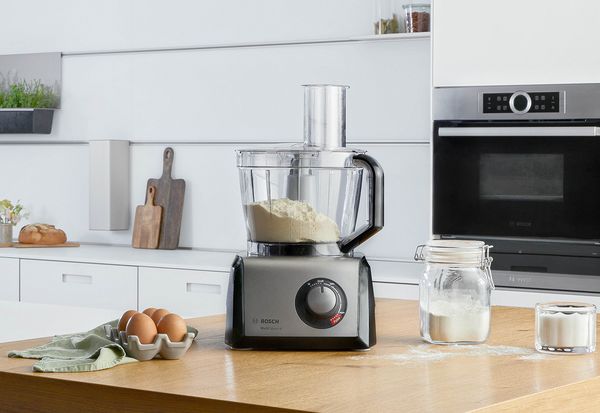 Compact kitchen machines: Small and beautiful with a great design.
Even the tiniest kitchens have room for Bosch space-saving kitchen machines. Thanks to their practical storage drawer, small accessories are always within easy reach.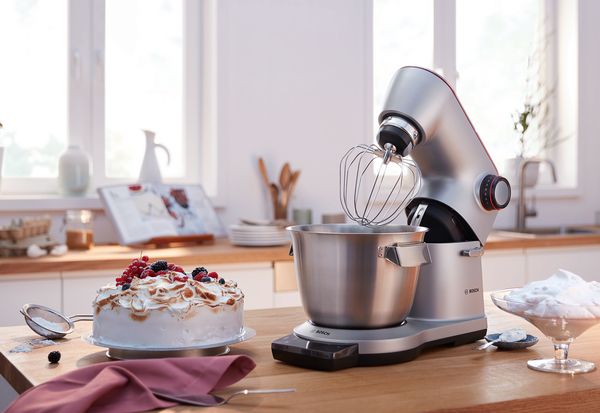 Your kitchen machine can do more: with our range of standard accessories.
With our versatile standard accessories, Bosch kitchen machines can really reveal their full potential. For example, the all-metal professional whisk creates light and airy meringues or perfectly whipped cream. The "Absolute Beater" with silicone coating can be taken right along the wall of the bowl, so that cake mixes, cream, egg yolk and sauces are not left on the sides. And with our kneading hook, combining even heavy mixtures, such as yeast, bread and noodle doughs, is just child's play. Smoothies, frozen fruits, hot soups or ice-cold drinks: The Thermosafe glass blender is a talented all-rounder when it comes to producing culinary delights.