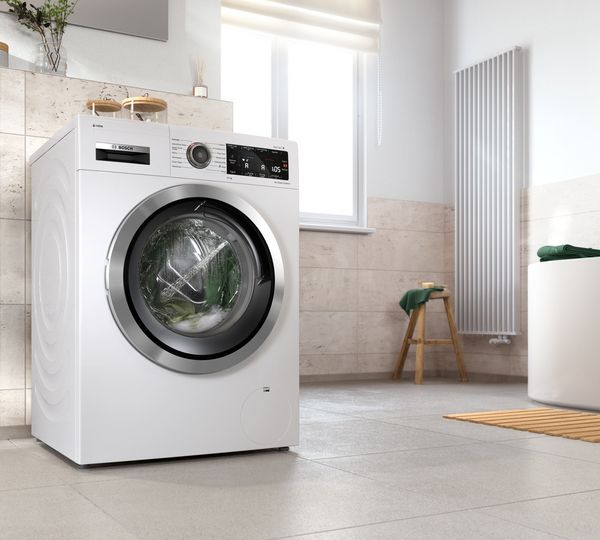 Perfect washing results at the touch of a button.
It's all about you and your laundry. With VarioPerfect you can speed up the washing process by up to 65%. If you prefer to wash your laundry economically, you can reduce your energy consumption by up to 50%. And you can do all this just by pressing a button. The result is always the same: perfectly clean clothes.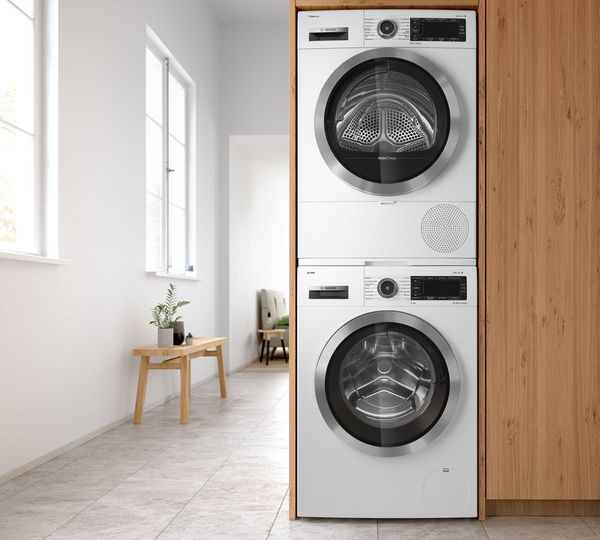 With tumble dryers from Bosch you can happily say goodbye to line drying.
Anyone who dries washing indoors should air the room frequently because laundry on a clothes dryer gives off up to 4 litres of water into the surrounding air. And that can cause mould to form. The only remedy is to ventilate and reheat the room. This is a problem particularly in winter, since reheating the room uses lots of energy. That's energy you can save with a Bosch tumble dryer - while avoiding the risk of mould.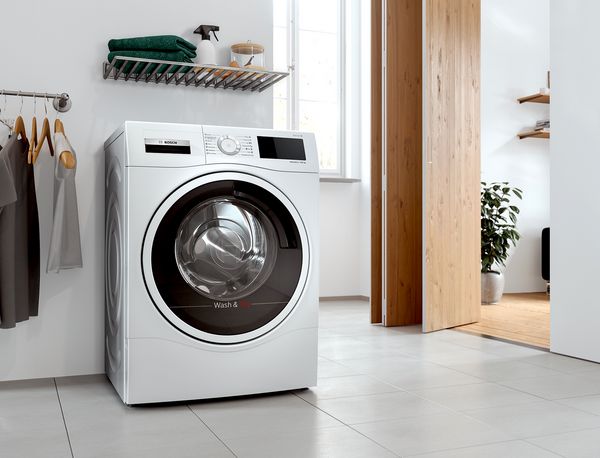 Our washer dryers: the two-in-one solution in just over 60cm.
With Bosch, integrated solutions are always a smart option, never a compromise: our washer dryers not only wash flawlessly clean, they also dry perfectly and quickly, all in one solid appliance. This makes them the ideal choice for all those who value high performance and efficiency but lack space.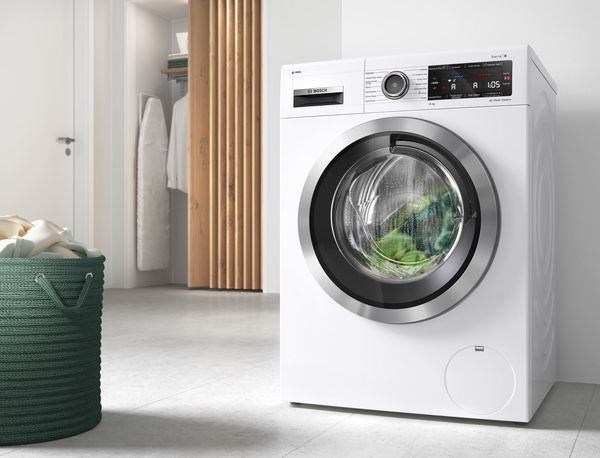 Getting your clothes dirty will be the hardest work from now on.
Before a washing machine, a tumble dryer or a washer dryer is allowed to bear our name, it has to undergo the toughest of tests. In addition, they have to wash and dry 16,000 kg of washing – not just any old how, but perfectly. Because only when our products fully meet the highest standards of quality and performance are they ready for the most crucial test: being used in your home.