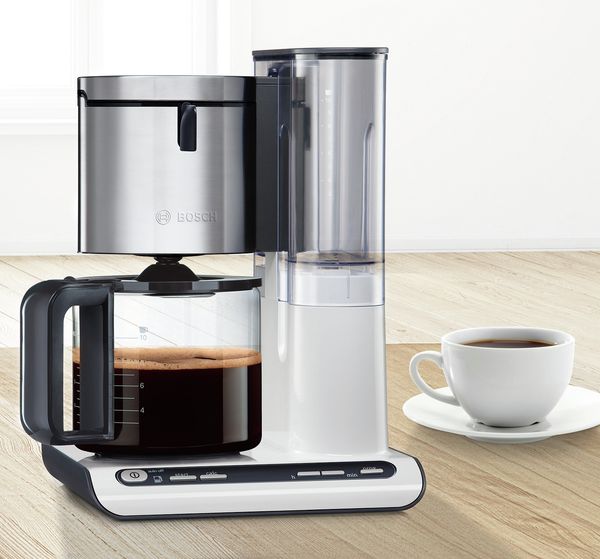 What should you do when your coffee maker isn't pumping water?
When your coffee maker stops pumping water through, a descale is usually the order of the day. At Bosch Home Appliances Service, we recommend using a special descaler to descale your machine properly. Please don't use domestic cleaners. These are mostly aggressive and will harm your machine over the long term.
If, on the other hand, water runs out of your coffee machine, in most cases a repair is required. If this occurs within the guarantee period of 24 months, at Bosch Home Appliances Service, we'll provide a free of charge repair. Outside the warranty period, coffee machines are repaired by us at a fixed cost of <CMFixPrice>. If your coffee maker is a device with Solitaire design, the fixed price for the repair of your coffee machine is <SMFixPrice>.
Address of small appliance customer service:
<SmAppCusSerAddress>