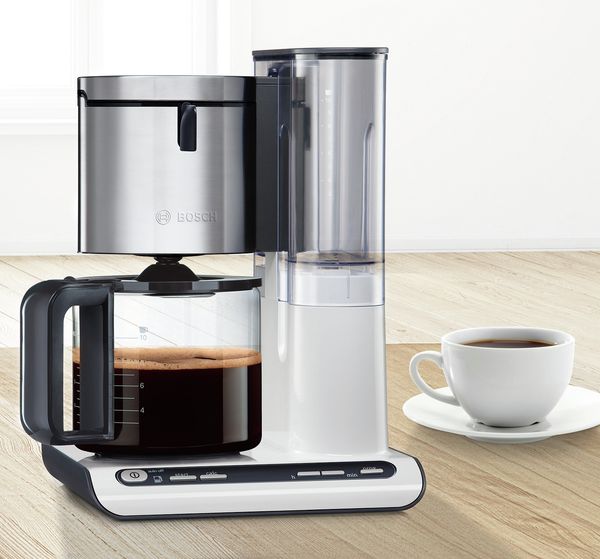 Coffee maker problems. Now what?
You're having problems with your coffee maker and you want to enjoy the aroma of fresh coffee again? Perhaps the heater on your coffee machine isn't working or something went wrong during descaling. As you might hope, there's good news. Within the guarantee period of 24 months following the date of purchase, we repair your device free of charge. Outside the warranty period, coffee machines are repaired by us at a fixed cost of <CMFixPrice>. If your coffee maker is a device with Solitaire design, the fixed price for the repair of your coffee machine is <SMFixPrice>.
If you want to avoid damaging your machine during descaling, please observe the instructions in the handbook and whenever possible, use a special descaler instead of aggressive household cleaners.
Address of small appliance customer service:
<SmAppCusSerAddress>