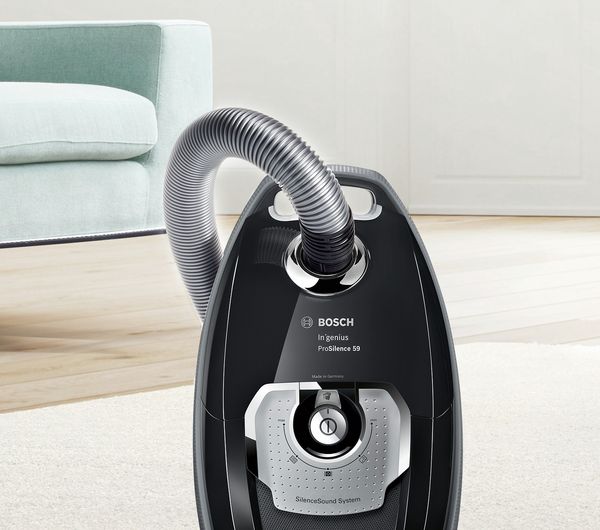 My vacuum cleaner is loud. What should I do?
If your vacuum cleaner is loud, first check that the dust container or dust bag isn't full. If it isn't, it could be that part of the device is blocked. Check the exhaust filter, the nozzle, the tube, the suction pipe and the telescopic pipe. You can also take the floor nozzle off. Try it to see if the sound changes and proceed on the principle of exclusion, eliminating every possibility, one by one. One of the components could be blocked and cause the sounds that make your vacuum cleaner loud.
If that doesn't help and the vacuum cleaner motor is also loud, you're welcome to call our Bosch central workshop to make an appointment. On our service phone number <CustSerPhoneNo2> you can reach us around the clock, 7 days a week.
Address of small appliance customer service:
<SmAppCusSerAddress>