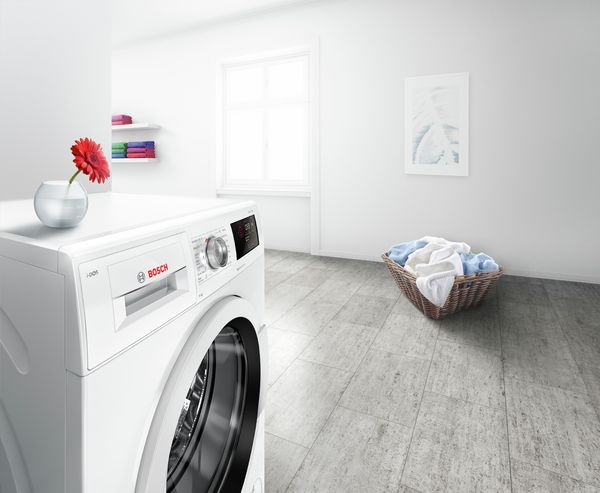 What should I do when my washing machine smells of rotten eggs?
If your washing machine smells like rotten eggs, check the machine's water supply and drain hoses for a quick remedy. The smell can come from the water inlet or blocked drain system. Constantly washing at low temperatures and with small amounts of detergent can also lead to unpleasant smells in the machine or your laundry.
Take care to wash regularly at 60° C or higher and keep to the right dose of detergent, in accordance with the manufacturer and amount of laundry. In addition, we recommend using the Bosch tested washing machine cleaner to avoid all types of smell.