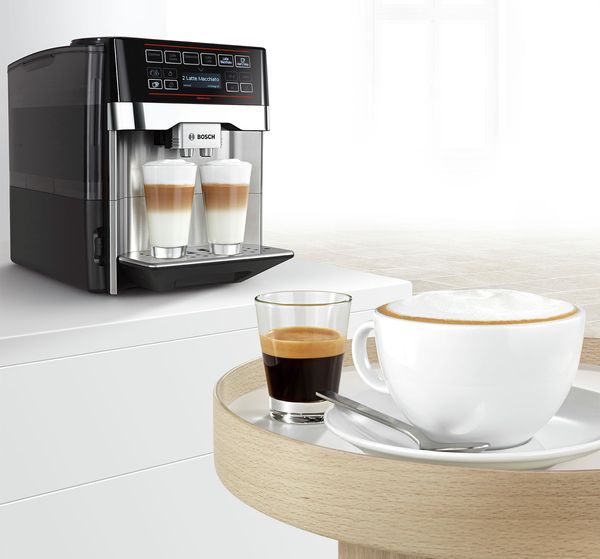 VeroAroma. Enjoying barista quality is singulary easy. Or doubly so.
With the VeroAroma fully automatic coffee machine, preparing coffee becomes a pleasure. The generously proportioned operating panel opens a variety of coffee at a glance. With just the push of a button you prepare your favourite coffee speciality, and if desired also for two coffee lovers at the same time. With the VeroAroma fully automatic coffee machine you experience an aromatic enjoyment, the highest levels of operating convenience and a cutting-edge design. It is a true highlight, with which you can simply enjoy and show your own personal taste.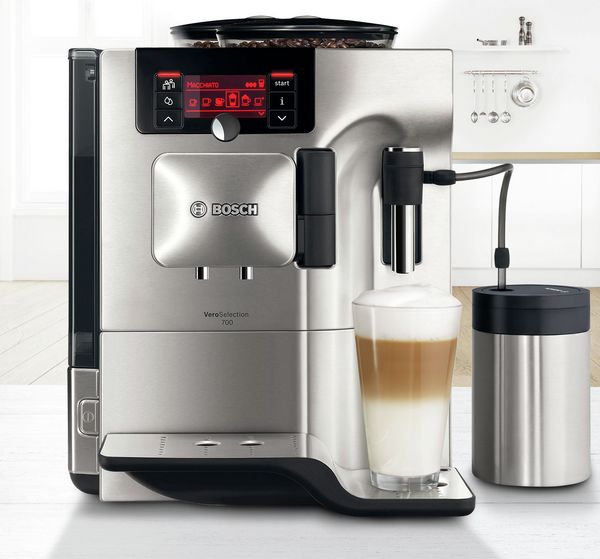 VeroSelection. Barista quality you can see and feel.
With the VeroSelection, indulgent fully automatic coffee machine from Bosch, you can experience coffee even more intensely – with the palate, the eyes and the nose. The automatic coffee machine with barista technology will meet all your coffee requirements and those of your guests. From espresso through cappuccino to milky coffee and latte macchiato – every coffee will delight you with its wonderful aroma.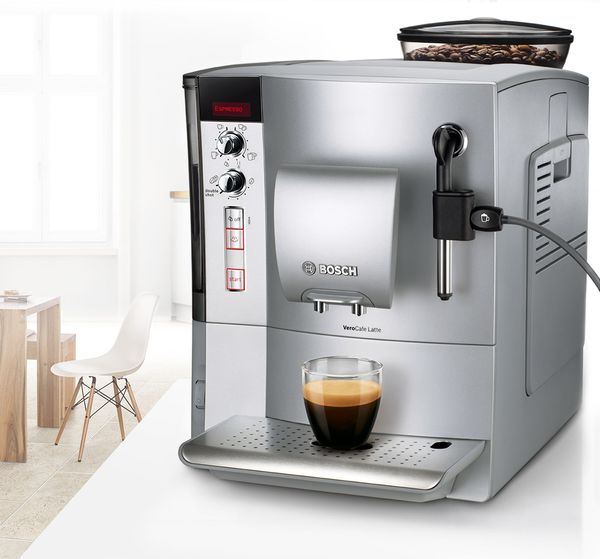 VeroCafe. Your favourite coffee in a couple of steps.
With the VeroCafe automatic coffee machine with barista technology, you can always create perfect tasting espresso, cappuccino and latte. The cup size and coffee strength can be individually set using two rotary selectors. So your espresso, for example, will not only taste full-bodied and strong – it will taste exactly as full-bodied and strong as you want.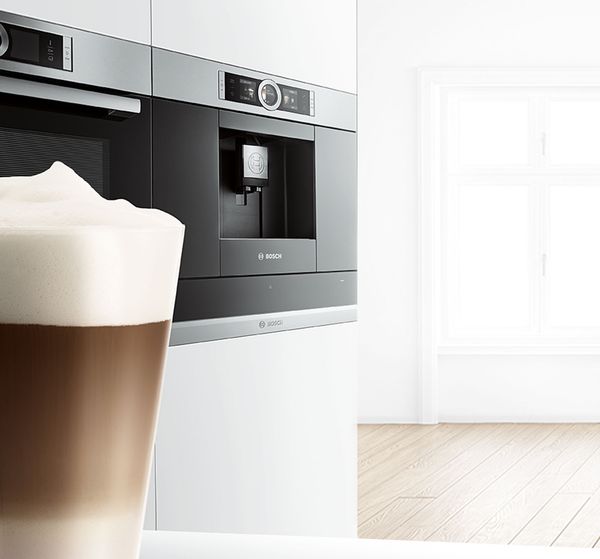 A great love deserves a permanent relationship: Our built-in fully automatic coffee machine.
For lovers of maximum coffee enjoyment. For those who like to see form and function combined. For perfectionists: Our automatic coffee machine offers a wide range of functions to guarantee maximum aroma and outstanding convenience. At the same time its design will harmonize perfectly with your kitchen, as it can be ideally combined with other built-in appliances, such as a compact oven or warming drawer.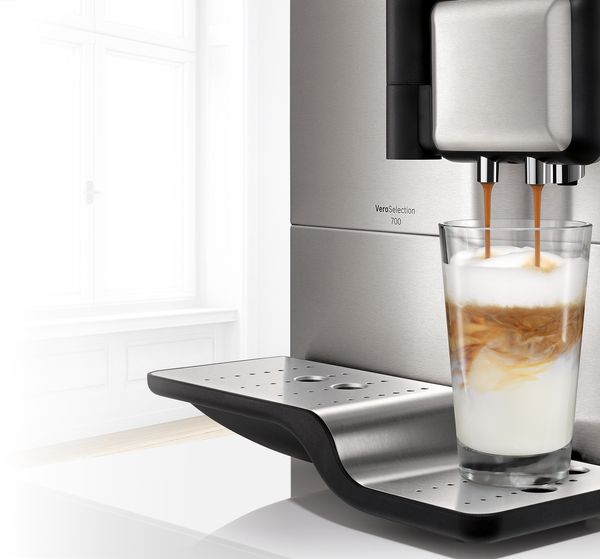 There's a secret to perfect milk froth: our automatic coffee machines.
Milk froth is created by mixing milk proteins with air. Air is drawn into the milk and the froth is constantly swirled around. Thanks to the intelligent technology in our automatic coffee machines, our milk frothers mix the milk, steam and air around to maximum effect. The result? Wonderfully fine, creamy froth that's perfect every time.