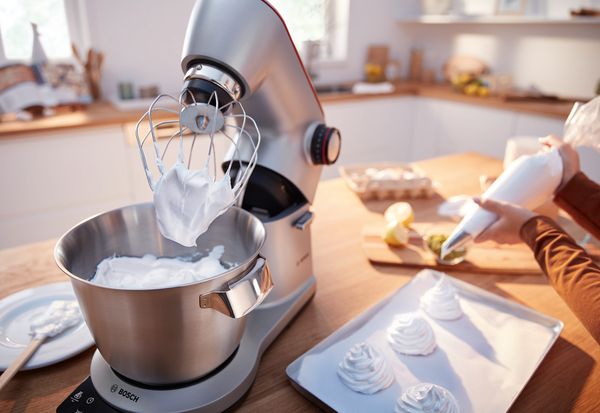 60 years of experience are simply the best recipe. The OptiMUM kitchen machine.
From now on, you're ideally equipped for any baking idea. The powerful OptiMUM is the model assistant and, with its integrated scales and intelligent automatic programmes, gives perfect results.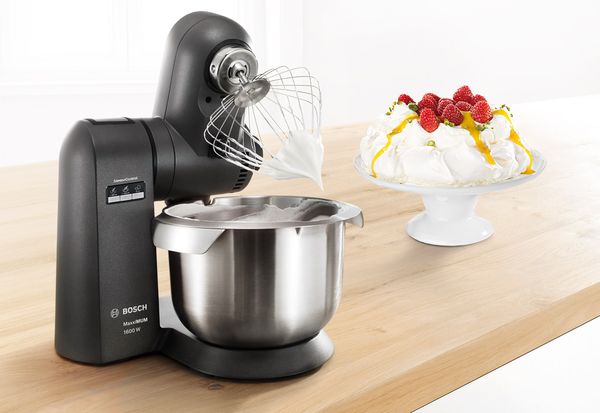 A global innovation: Now you can get top results automatically – thanks to SensorControl.
The new MaxxiMUM premium kitchen machine combines the essence of 60 years of experience with a global innovation for perfect cream and meringues. SensorControl automatically detects the ideal stiffness of cream and egg whites. The beater stops of its own accord when the ideal result is reached. And even the most demanding tasks are guaranteed to be a success with the most powerful motor in the market.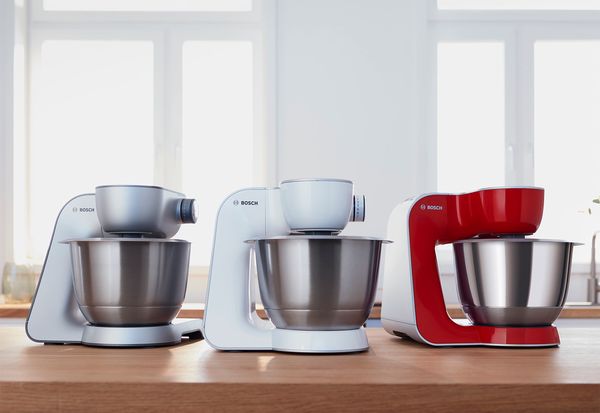 MUM5 kitchen machine: Inspired by your imagination.
With the MUM5 kitchen machine from Bosch, you not only achieve superb results when preparing food – you can also enjoy a perfect design experience. And thanks to the wide range of colours available, everyone will find a MUM5 to suit their taste. The MUM5 ticks all the boxes when it comes to performance too: The strong motor and three-dimensional MultiMotion Drive stirring system mix ingredients really fast and evenly.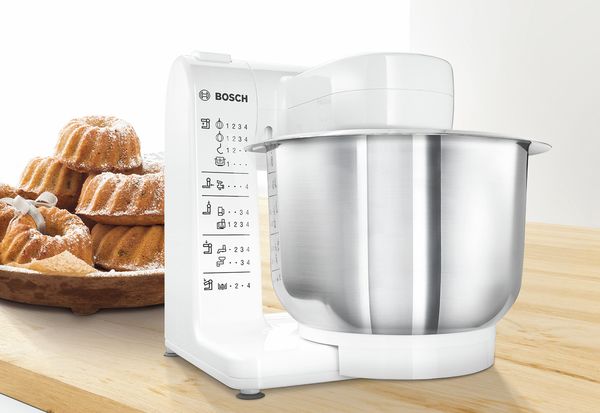 A tried and tested all-rounder: the MUM4 kitchen machine.
Depending on the model, the powerful MUM4 kitchen machines have a 600 W motor with up to 7 speed settings. From delicious cakes and gateaux through fresh fruit juices and ice creams to tasty pestos or fresh mince – with this all-rounder, every dish you serve will be a success.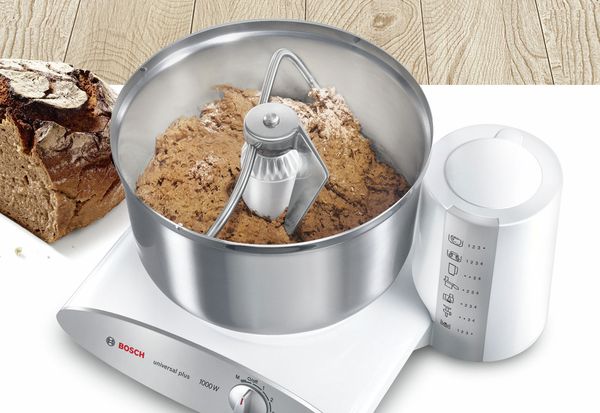 MUM6 kitchen machine: Born to great things.
Thanks to their extra large 6.2 litre bowls, MUM6 kitchen machines are ideal for mixing, stirring and kneading large quantities. With its strong 800 W motor, the MUM6 has more than enough power to process even heavy dough quickly and easily.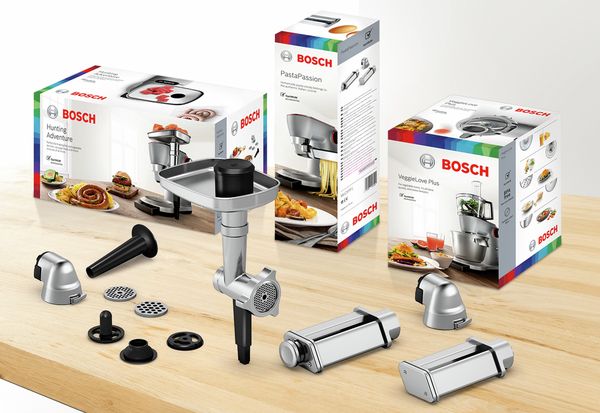 Additional accessories for our kitchen machines: lots of different ingredients.
The range of accessories for our kitchen machines is not only practical, it also guarantees that there's no limit to your imagination when it comes to preparing food. Our versatile standard and special accessories offer everything you could ever want: whether it's for dough and cake mixtures, home-made pasta, fresh ratatouille or mince for a lasagne.